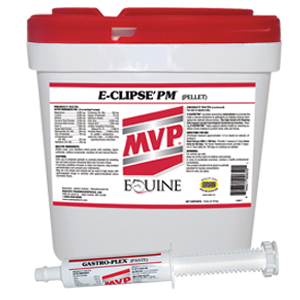 ECLIPSE' PM™ is recommended to be used in conjunction with FDA approved EPM drug treatments during and up to 120 days post treatment (or as needed) for neurological and immune support.
SPECIAL OFFER: Purchase 2 month supply (12lb - $199.00) get a 6lb FREE!! ($106.50 Value) + 1 Free Gastro-Plex Paste!
To receive special offer: Order the 12lb only, during checkout in the Comment Section type in: NCHA
All Free product will be added to your order upon shipment. Click here to order Eclipse'PM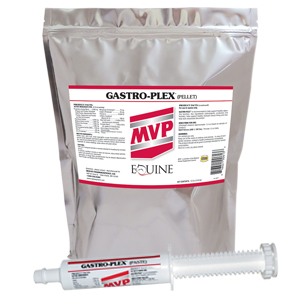 GASTRO-PLEX™ is recommended to help support healthy digestive function. Key ingredients (antioxidants, probiotics and herbals), help support healthy stomach tissue lining plus Levucell® SC, a powerful yeast that reduces the risk of colic.
SPECIAL OFFER: Purchase 2 month supply (6lb - $112.50) get a 3lb FREE!! ($59.45 Value) + 1 FREE Gastro-Plex Paste!
To receive special offer: Order the 6lb only, during checkout in the Comment Section type in: NCHA
All Free product will be added to your order upon shipment. Click here to order Gastro-Plex