Team MVP Heads to The American Rodeo
After a successful National Finals Rodeo, five Team MVP athletes punched their ticket to compete at AT&T stadium March 6th and 7th 2021 after finishing in the Top 10 World Standings for 2020.
Learn more about these professional athletes and their MVP essentials.
Shad Mayfield | Tie-Down Roper

Shad 'Money' Mayfield takes on the American Rodeo to defend last year's champion title where he cashed in a check of $600,000. Just a couple months ago Shad entered his 2nd the National Finals Rodeo leading the tie down roping with 157K in regular season earnings where he was also crowned the 2020 World Champion.
Shad's MVP essentials include Exceed 6-Way, Gastro-Plex pellets and paste, and Electro-Cell paste.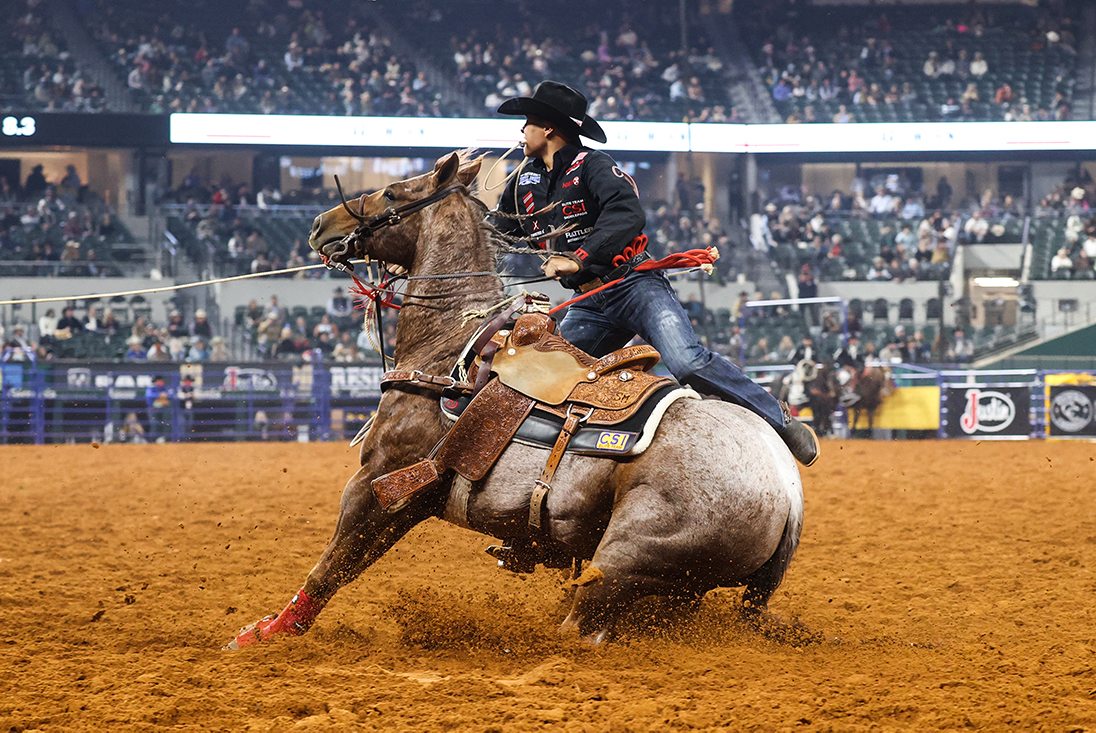 Stevi Hillman | Barrel Racer
Just one year ago, Stevi Hillman and her big bay gelding, Cuatro Fame, more commonly known as Truck, claimed The American barrel racing championship for $100,000. With the change in arena and pattern setup and addition of an alleyway, Stevi finally got to call on her main mount Truck for the American for the first time. The pair was dialed in the final four round and blazed a 15.405 to take the champion title. Stevi Hillman has trusted the MVP brand for the past 7 years.

Stevi has used a wide variety of MVP products, but some of her essentials include Exceed 6-Way, Gastro-Plex pellets and paste, Air-Way EQ, and Breathe O2 paste.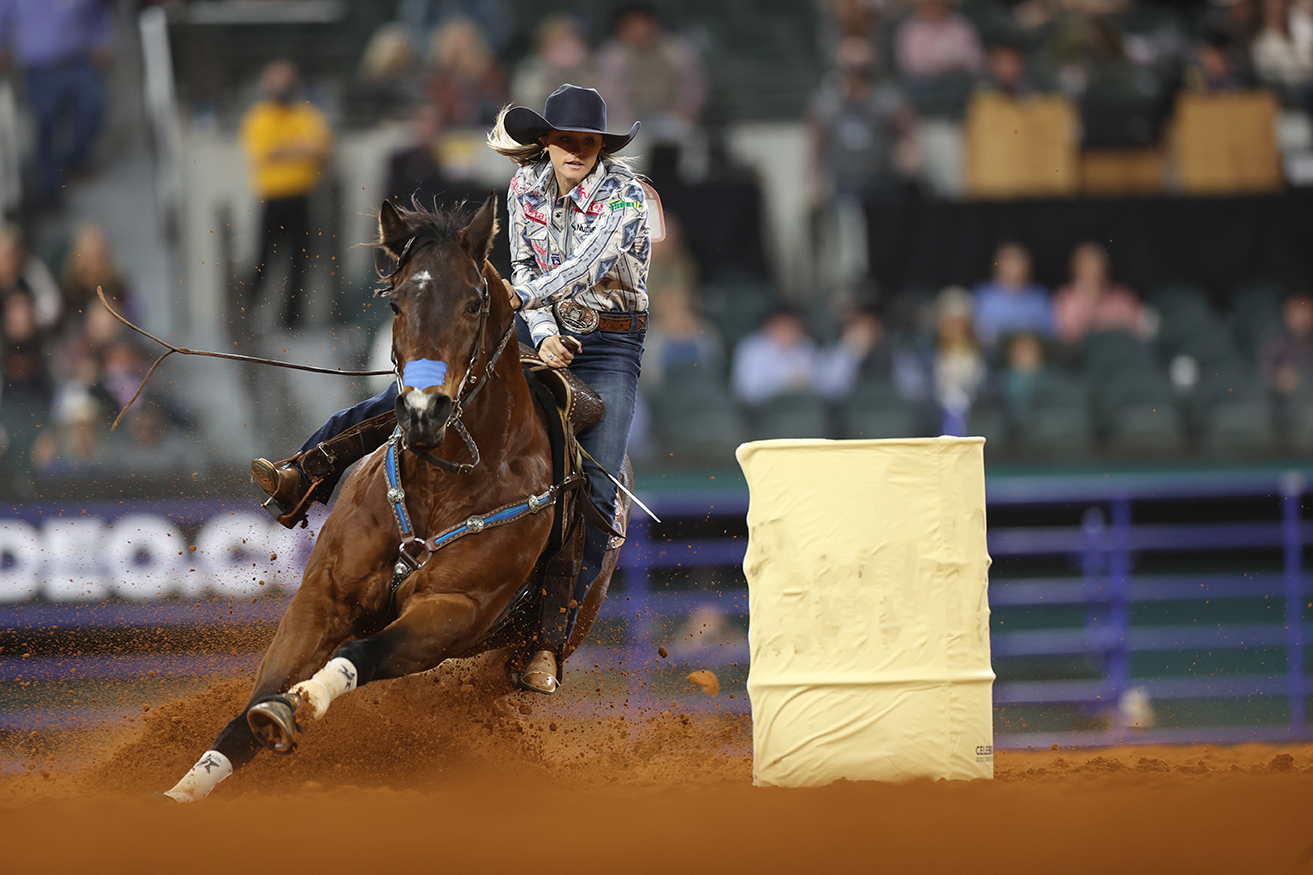 Jimmie Smith | Barrel Racer
Jimmie heads to AT&T stadium for the American Finals for the first time qualifying through her Top 10 World Standings finish in 2020. However, Jimmie and her palomino mare Lenaontherocks, 'Lena' are no strangers to The American. Just last year they clocked a 13.662 in slack round at the stockyards to win and lead the pack who advanced to the 2020 American Semi-Final performances. Although they did not make it AT&T in 2020, they did embark on their first NFR qualification and brought home a go-round gold buckle win along with some killer runs. It is no doubt this team is going to bring the heat to AT&T.
Jimmie has been a MVP user for 15 years and we are so proud of all she has accomplished. Jimmie's MVP essentials include Exceed 6-Way, Gastro-Plex pellets and paste, Re-Inforcer EQ, Air-Way EQ, and Breathe' O2 paste.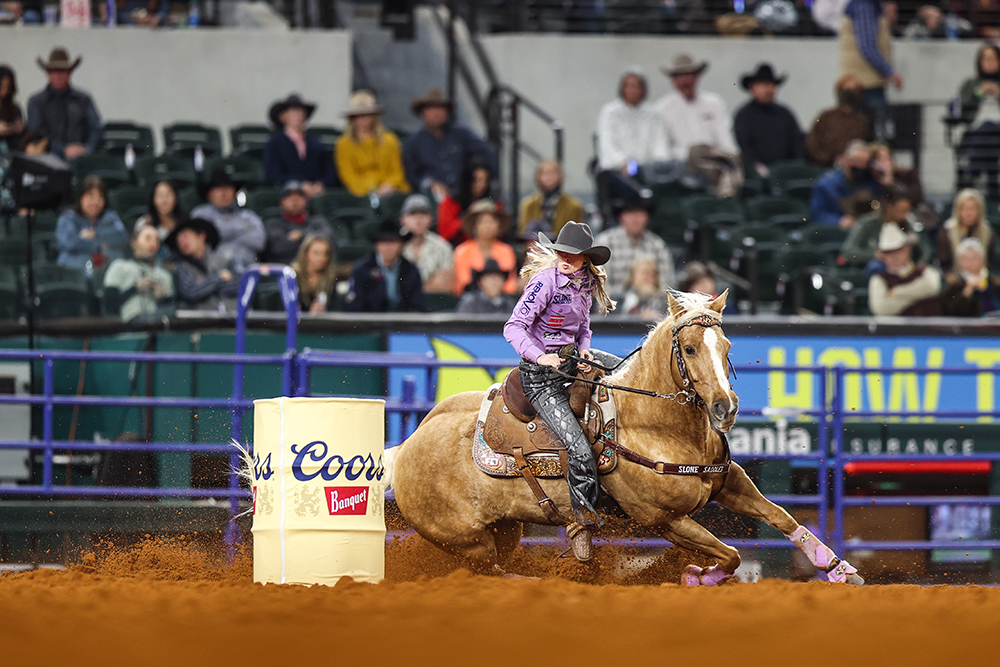 Stetson Jorgensen | Steer Wrestler
2x NFR Steer Wrestler Stetson Jorgenson heads to AT&T with his fan-favorite sorrel mare, Mable, also know at the 2019 Steer Wrestling Horse of the Year. Stetson had a solid 2020 National Finals Rodeo, earning the Reserve World Champion title and 2nd in the Average after a remarkable ten days! Stetson also borrowed his great mare Mable to World Champion, Jacob Edler, for the last five rounds knowing he was a contender for the world title, which speaks to the champion qualities both Stetson and Mable encompass.
Stetson's MVP essentials include Exceed 6-Way, Gastro-Plex pellets, and Gastro-Plex paste.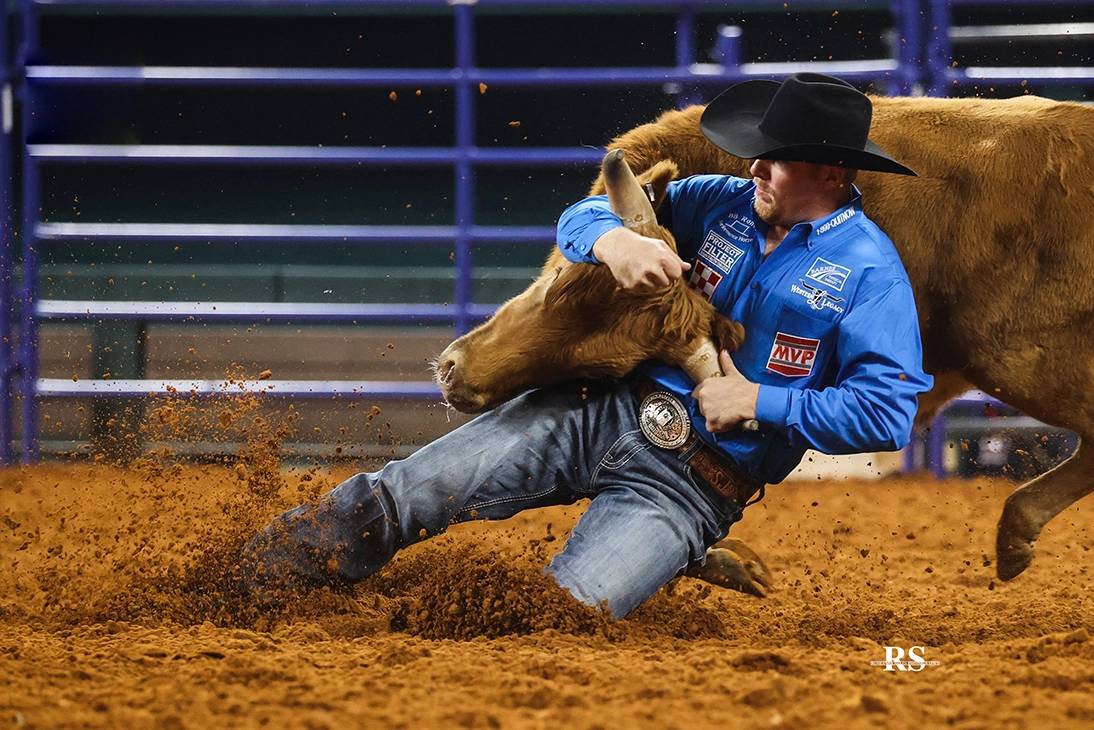 Wyatt Casper | Saddle Bronc Riding
Wyatt Casper entered the 2020 Wrangler NFR sitting in the #1 spot in the saddle bronc riding with over 145K in regular season earnings for 2020. Wyatt also had an incredible National Finals Rodeo, finishing 2nd in the World Standings and 2nd in the Average after 10 nights of bright lights at Globe Life Field. Wyatt also takes on AT&T to defend his 2020 American Champion title after winning the $600,000 check.
Wyatt and his wife, Lesley, have been long time users and supporters of the MVP brand. Lesley Casper has belonged to Team MVP since 2014 and we are so honored to be a part of their journey! MVP essentials include Exceed 6-Way and In-Sync.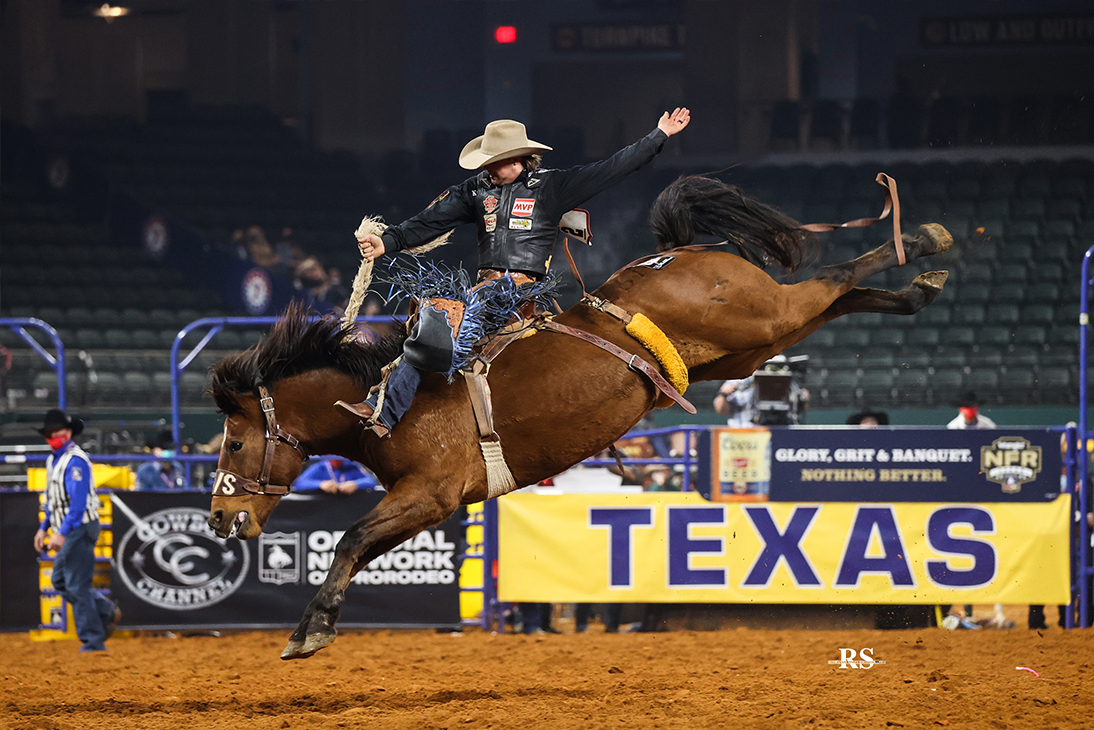 MVP is proud to have these 5 professional athletes represent the brand at AT&T stadium and it is an honor to be a part of their story.

MVP is also a proud sponsor of 50 athletes qualified the American Semi-Finals. We wish them the best as they compete for their chance to AT&T as well!

Images by Roseanna Sales Photography